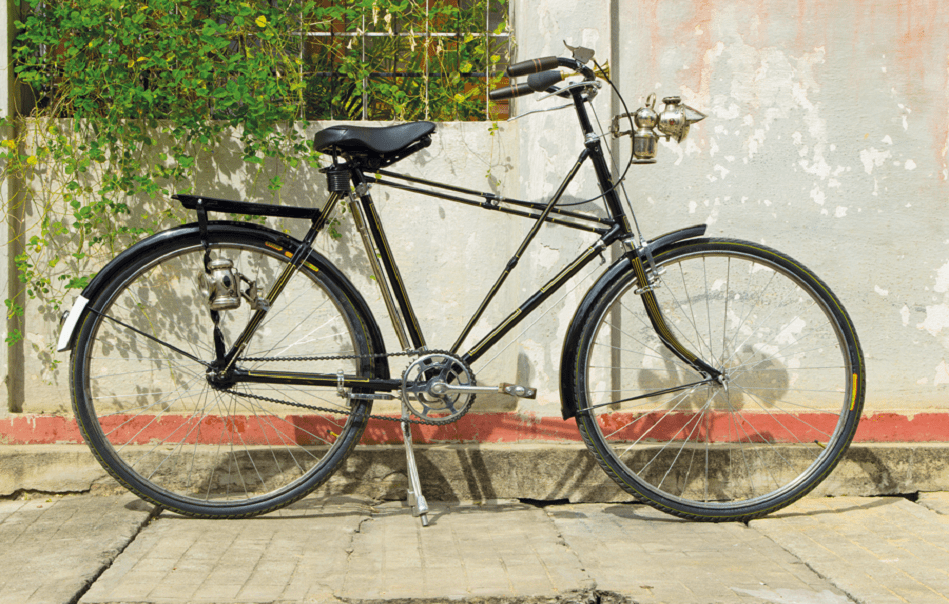 I need a Bike
Great! First step done. Now you've got to decide what sort of bike.


 Bicycles have come a long way over the last century and India has become part of the revolution only very recently. Hence, its understandable if you don't understand all the jargon that's being thrown around.

 There are broadly three major categories of bike – road, mountain and hybrid. Road bikes are the sports cars of the cycling world – slim, sexy, fast and eminently desirable. Mountain bikes are the SUVs – brawny, macho and built like tanks. Hybrids try to combine the best of both worlds mixing comfort.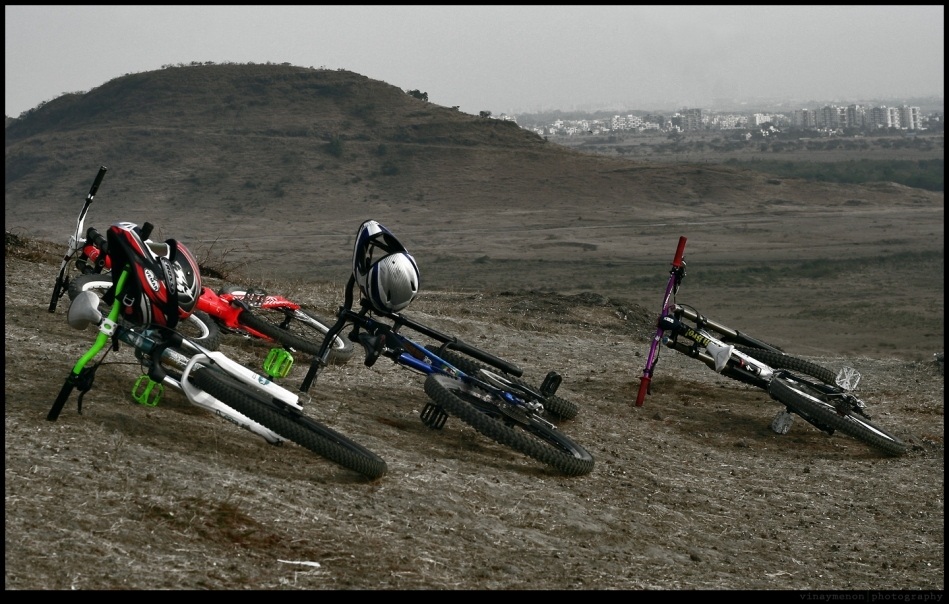 What kind of bike is right for me?
Road Bikes
Road bikes feature light frames with slim tubes, skinny tyres and drop bars. They are meant to do one thing – go fast. In the pursuit of speed, they sacrifice any pretence at creature comfort. Every pedal stroke must result in maximum power transfer. They are exhilarating to ride and have tremendous sex appeal. They do require some amount of flexibility (in order to ride 'in the drops') and a willingness to bear discomfort since road buzz is directly transmitted to the rider.
Multi terrain Bikes
With big, broad tubes, chunky tyres and (usually) suspension, these bikes are visually stunning. They ooze macho appeal and most beginners fall in love with mountain bikes at first sight. Divided into rigid (no suspension), hardtail (only front suspension) and full-suspension categories, these bikes are designed and meant to be ridden off-road. There are a number of people who ride these on the road, but they are not designed for speed on tarmac. They are the ideal choice for recreational riding.
City Bikes
These are bikes which combine some of the lightweight features of roadbikes, with some of the comfort of mountain bikes. Sometimes they feature a basic front suspension intended to absorb a little road buzz and are essentially meant as commuters or city bikes. They can also handle light trails quite well. Hybrids are ideal for the beginner cyclist and the commuter.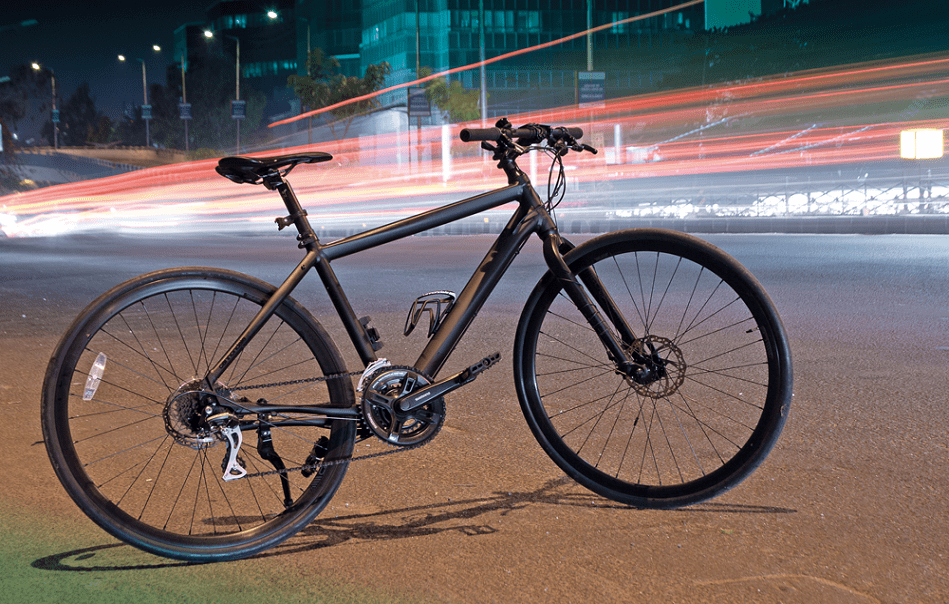 What is the ideal bike fit for me?
What frame size do I need?
Once upon a time, bike frame sizing was very basic. You flung your leg over the bike and if your feet could reach the pedals and the ground, then the size was about right.  Things have changed and bike sizing involves taking many things such as body dimension, flexibility, riding style and bike design into account.  Unfortunately, a lot of dealers might try to convince you of the insignificance of two inches on a bike frame.  We do not endorse this!  It is very important that you get a bike that is sized correctly. Too large a bike and you will find the ride sluggish and run the risk of hurting your knees. Too small a bike and you might end up with back trouble or going over the bars when braking on a slope.
 Just as every rider has different body structure and dimensions, every bike brand has its own dimensions based on its design. Different brands have different sizing systems with different top tube and seat tube lengths.
​ We will ensure that you get a bike that is correctly sized for your body dimensions.

What is the ideal bike fit for me?
Just as bicycle design has evolved tremendously, it is very important that a bike is set up correctly for a rider. There are several variables here – saddle height, fore-aft adjustments, handlebar height, etc. A good bike fit gives a rider perfect ergonomics thereby avoiding any potential long-term injury to the joints or back.  We are very happy to help with a customized fitting, but we do feel that all customers should take informed choices and hence we recommend you take a look at some of the following online fit calculators.

Bicycle
Bicycle Frame
Bicycle FIT Calc
Bicycle Zone
Contact us for a custom bike fit